Characteristics
These new products and technologies are developed with a view to meeting the needs of our present or future customers, and meeting the stringent performance and quality requirements prescribed by the customer, the market and/or government standards.
Quality first
In addition, Belt-Tech uses the highest quality raw materials and state-of-the-art production and laboratory equipment to create high performance webbing of all types through advanced weaving, dyeing and finishing techniques according to customer/market needs.
The art of dyeing
We use computerized analysis of a spectrophotometer to perform color matching. This advanced technology measures and identifies the components of a color and its specific wavelength. This allows us to reproduce a consistent color, batch after batch.
Quality and inspection personnel responsible for color analysis and evaluation are trained and recertified on a regular basis to ensure that they have adequate color perception and the ability to perform the required evaluations.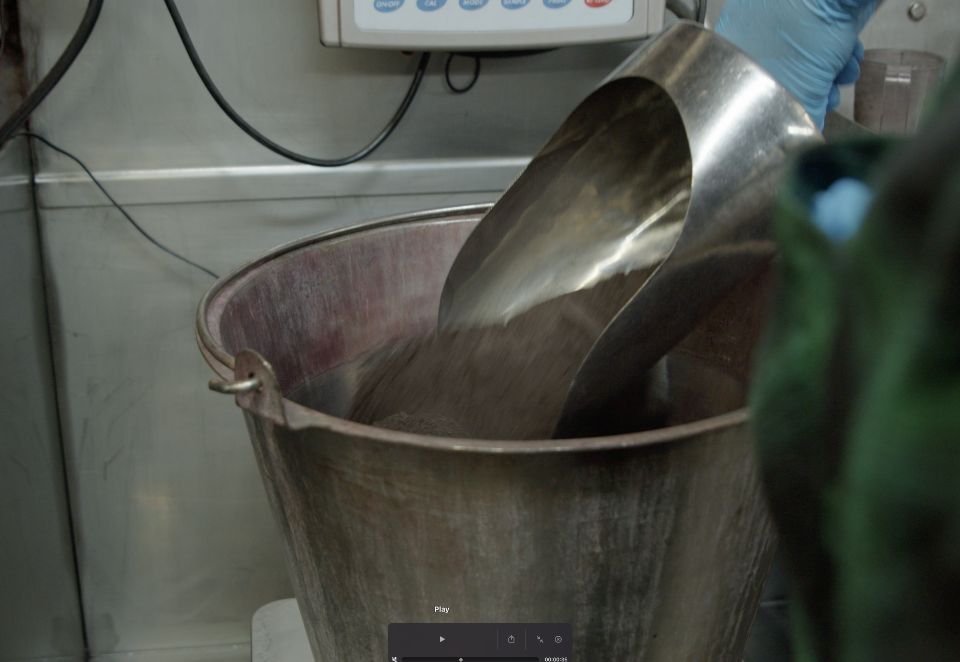 Reproduce the colors
We offer a wide range of specialty stains, including fluorescent colors and custom color combinations. Company logos and other prints are also available. Our state of the art finishing equipment allows us to provide solid, evenly dyed colors on both nylon and polyester.
Our products are also available in "natural white" color (grey or natural color of the yarn used in the manufacturing) to satisfy all your strap requirements.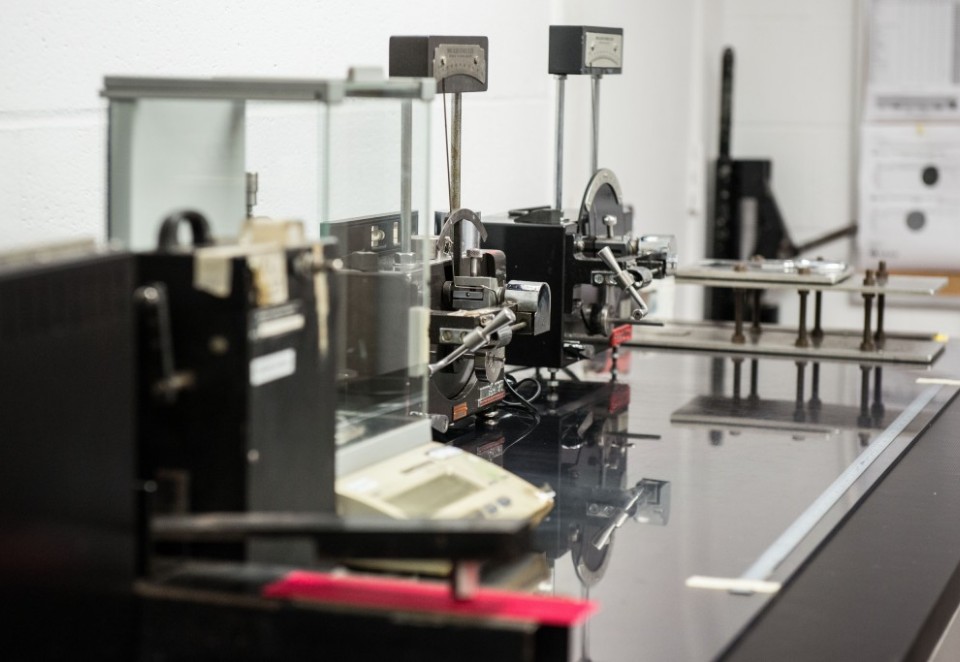 Continuous Improvement
Always striving to do better to satisfy our customers, the Belt-Tech team is constantly looking for ways to improve. In order to keep abreast of new trends in quality and to create a link with the industry, we are members of the American Society for Quality and the Mouvement Québécois de la Qualité. The following programs are part of Belt-Tech's continuous improvement process:
ISO 9001:2000 and ISO/TS 16949:2002 Certification: We were one of the first companies in North America to have our quality management system certified to the new ISO/TS 16949:2002 standard. This standard is based on the ISO9001:2000 standard. The scope of our registration is for the manufacture of narrow webbing: seat belts and airbag components for automobiles as well as webbing for other industrial applications.
ISO/TS 16949:2002 is a standard for automotive quality systems that encompasses the requirements of VDA 6.1 (Germany), AVSQ (Italy), EAQF (France) and QS-9000 (North America). The standard was written by IATF (International Automotive Task Force) and JAMA (Japan Automobile Manufacturers Association) with the help of ISO/TC 176.
The process approach we have adopted to comply with ISO/TS 16949:2002 is oriented towards the needs of our customers. This allows us to improve the quality of products and processes and to better understand quality requirements.
The ISO/TS 16949 standard is accepted by automotive companies that are members of IATF. Among these companies we find: BMW, Daimler-Chrysler, Fiat, Ford, GM, Renault, Peugeot-Citroen, Volkswagen and many others.
Principles
The following principles will guide our actions to accomplish our mission and achieve our goals:
Our first responsibility is to our customers. Quality will be the spearhead of all our activities.
We will pay particular attention to the health and safety of each individual.
We will make available and communicate any information to those best positioned to act on it.
We will encourage innovation and creativity and provide a work environment that allows our employees to learn and develop new skills.
We will eliminate barriers between departments, functions, levels and positions and encourage the development of multi-functional and multi-skilled teams.
We will maintain an open and continuous dialogue with our customers and suppliers. Compliance will be at the heart of this alliance.
We will hold ourselves to the highest level of ethics in our internal and external dealings, thereby instilling employee pride in both the conduct of the company and its achievements.
Quality Improvement Groups: Quality Improvement Groups are teams of managers and employees who work together to find ways to improve the quality performance of each department in the plant. The Groups use a variety of problem-solving tools, such as root cause analysis, brainstorming, the problem-solving process and many creative techniques.
Lean Manufacturing: Belt-Tech adheres to the principle of lean manufacturing, better known as Lean Manufacturing. The lean approach is to improve material flows and reduce process losses. Seven major categories of losses can be reduced: overproduction, transportation, process, inventory, movement, correction and waiting. Production cells have already been set up.
Kaizen: Kaizen projects are set up to make operations more profitable. Kaizen activities allow us to implement improvements that result from constant efforts. Projects have been made at Belt-Tech to reduce machine start-up times and improve and standardize work methods.
5S: All our departments apply the 5S principle. This tool is called 5S because it is based on 5 Japanese principles whose name begins with S: seiri, seiton, seiso, seiketsu, shitsuke. In French, these terms translate as S'Organiser, Situer, Scintiller, Standardiser et Suivre. The goal of this program is to organize the workspace so that it is clean, tidy and orderly in order to increase efficiency and reduce non-value added activities.